Blogpaws Holiday Pampered Pets Infographic & ASPCA Giveaway
When I posted this week about big holiday spending on pets and the influence of bloggers I wasn't kidding. The shocking true stats can now be revealed with new infographic from BlogPaws. I must confess I'm one of the 62% that signs holiday card (okay, most cards) by my cats and I'm one of the 69% who takes photos of my cats in holiday attire i.e. in yesterday's post on how to make your cat happy during the holidays.
I'm all for giving our pets gifts but what they really want is our time and love. One kind of win win shopping is when it gives back shopping online at the ASPCA store.Scroll down to enter

our

ASPCA GIVEAWAY and get some DIY pet gift suggestions too!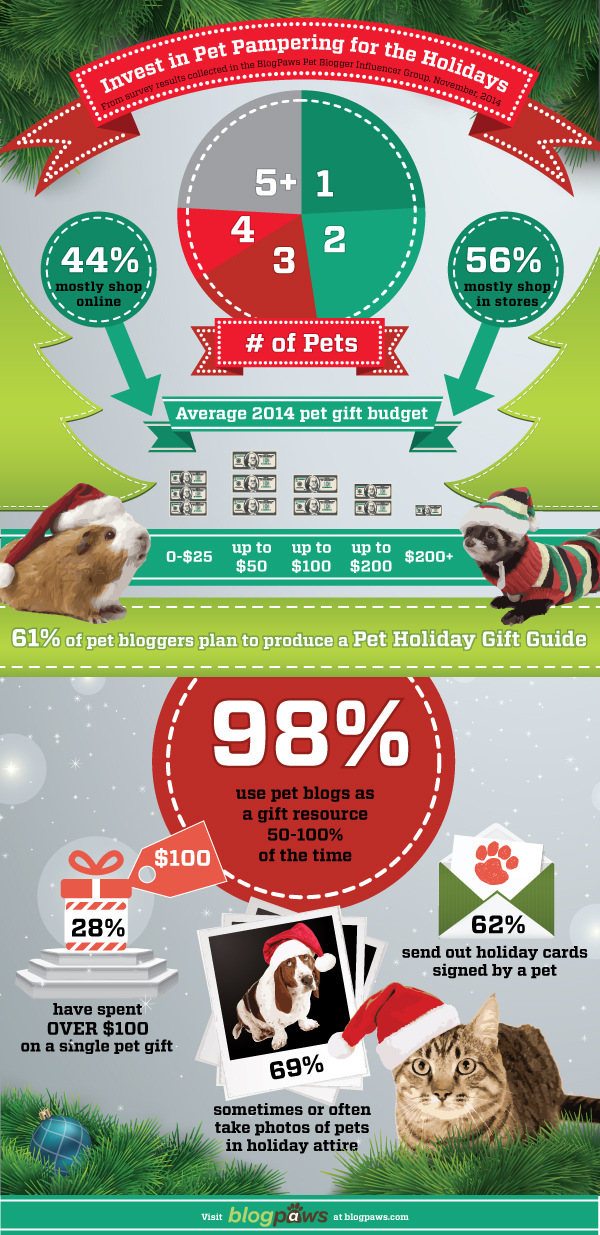 The ASPCA has fun gift ideas for pets and pet lovers alike, including these fun Do-It-Yourself gifts for cats and dogs, which are perfect for DIY enthusiasts or just those trying to cut back on costs:
These pet gift ideas, which also give back to animal welfare through the ASPCA online store:
ENTER to WIN an ASPCA  HOLIDAY GIFT PACK. Leave a comment before 11:59 pm ET Dec.12, 2014. For extra chances to win, social media share this post and leave a separate comment telling us where you shared. Good luck and happy shopping!
Join the ASPCA for a #SantaPaws Holiday Twitter party and giveaway extravaganza, which will be on Thursday, December 18th from 7-8pm EST.